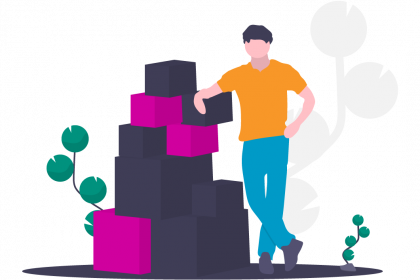 Nov. 1 Update: The Partnered Solutions IT Medford Office is now open!
The rumors are true…Partnered Solutions IT is expanding! From our headquarters almost 10 years ago in a 3-bedroom house, to our current 6,000 square-foot office space in downtown Eugene in 2017, we are ready to make another jump: a satellite office based in Medford, Oregon. CEO and founder Robert Steck has built our IT solutions company based on the principles of fairness, efficiency, and social responsibility.  From staffing up the Eugene office to support this expansion, to giving back to the community in a variety of ways, Partnered Solutions IT is excited to serve the Medford area and surrounding southern Oregon community.
What exactly do we do? Partnered Solutions IT provides managed IT services for many businesses in the local Eugene and Springfield area. Partnered Solutions IT's holistic approach to IT considers management, security audits, workflow, trainings and compliance, as well as internet, telephone, and printer evaluation to ensure you are only spending what you need to. While we aren't your phone, internet, or printer company, utilizing our vCTO/vCIO service, we will still look at this equipment and its function, and give you a set of options and recommendations based on the current landscape of those industries in your area.
We've designed a methodology through many years of working in IT security and software development. Our security-first approach is a cycle that repeats itself for continuous protection, combining the best practices from agile and scrum project management styles. Of all the area's managed services providers, Partnered Solutions IT is particularly notable for the large number of medical offices and clinics that it serves—providing an array of specialty services including HIPAA, PCI, and NIST compliance. As we expand, we will bring our own private cloud services and fiber network down to our Medford office and to the clients we serve. We look forward to serving the health care, financial, and manufacturing sectors of southern Oregon, as well as the local and family-owned businesses rooted there.
Heading up Partnered Solutions IT's office in Medford is our Vice President Bob Clarke, who has been instrumental in orchestrating the expansion process. You can catch Robert and Bob, self-dubbed "The Bob & Bob Show," traveling the I-5 corridor to hire new employees and to make arrangements for our Medford office. We look forward to welcoming the southern Oregon community to our official grand opening, taking place in early 2020. Stay tuned!