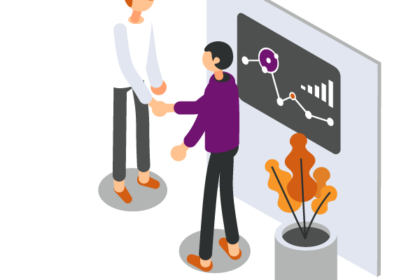 In today's fast-paced digital landscape, robust IT security is not just a choice; it's a necessity. Businesses of all sizes, from small startups to large enterprises, are consistently facing the challenge of safeguarding their sensitive data and ensuring the smooth functioning of their operations. Amidst this complex scenario, having a trusted partner to handle IT security becomes paramount. This is where Partnered Solutions IT, based in Eugene, steps in with its distinctive approach to local IT security services.
The Power of Local Presence
One of the key factors that sets Partnered Solutions IT apart is its strong local presence in Eugene. Unlike remote service providers or VARs (Value Added Resellers), Partnered Solutions IT operates as a true Managed Service Provider (MSP) with boots on the ground. This means that when businesses in Eugene need immediate assistance, whether it's dealing with a security breach or optimizing IT systems for peak performance, Partnered Solutions IT is just a call away. This local presence not only ensures swift response times but also fosters a sense of trust and reliability within the local business community.
Rapid Response Capabilities
In the realm of IT security, time is of the essence. A minor security breach can quickly escalate into a major crisis if not addressed promptly. Partnered Solutions IT recognizes this urgency and is equipped to provide rapid response capabilities. Their dedicated team of IT professionals is trained to handle a wide range of security concerns efficiently. Whether it's identifying and neutralizing threats, conducting thorough security assessments, or implementing preventive measures, Partnered Solutions IT's agile approach ensures that businesses in Eugene are well-protected against potential risks.
Tailored Security Solutions
Generic, one-size-fits-all security solutions simply don't suffice in today's dynamic threat landscape. Partnered Solutions IT understands that each business has unique IT security needs. Their approach is to provide tailored security solutions that align with the specific requirements of each client. This involves conducting comprehensive assessments to identify vulnerabilities, designing customized security strategies, and implementing advanced tools and protocols. The result is a security framework that addresses the unique challenges and risks faced by businesses in Eugene, providing them with the confidence to operate in a secure environment.
Expertise in Compliance Standards Industries
Many businesses, especially in industries such as healthcare, finance, and legal, are subject to strict compliance regulations. Partnered Solutions IT has deep expertise in compliance standards industries, making them the go-to choice for businesses seeking to ensure their operations meet industry-specific security requirements. Navigating compliance standards can be complex and overwhelming, but Partnered Solutions IT's seasoned professionals are well-versed in these intricacies. We work closely with clients to ensure their IT infrastructure not only meets compliance standards but also remains resilient against potential threats.
Safeguarding Sensitive Data
Sensitive data is the lifeblood of many businesses, and protecting it is a top priority. Partnered Solutions IT's commitment to robust security practices goes hand in hand with our dedication to safeguarding sensitive data. From implementing multi-layered encryption to deploying advanced intrusion detection systems, our comprehensive security approach shields businesses from data breaches and unauthorized access. This commitment extends beyond just technology—it's a reflection of Partnered Solutions IT's commitment to the success and reputation of our clients.
In the realm of IT security, the value of a trusted local partner cannot be overstated. Partnered Solutions IT's local presence, rapid response capabilities, and expertise in compliance standards industries make us the ideal choice for businesses in Eugene, Springfield and the surrounding areas. Our commitment to elevating local IT security ensures that businesses can focus on growth and innovation, confident in the knowledge that their sensitive data and operations are in capable hands. For Eugene's business community, Partnered Solutions IT is not just a security provider; we are a true ally in the ongoing battle against evolving digital threats.