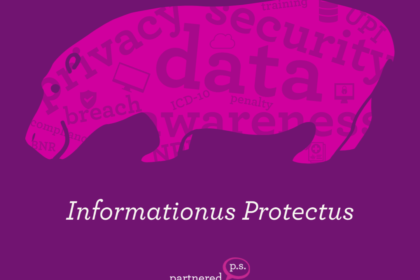 In today's digital age, data is the lifeblood of businesses across industries. With this heightened reliance on data comes a pressing need to ensure its security, privacy, and legal compliance. This is where compliance auditing steps into the limelight, emerging as a critical component of modern business operations. In this comprehensive guide, we delve into the world of compliance auditing, shedding light on its significance, processes, and the pivotal role it plays in safeguarding your business data and reputation.
Understanding Compliance Auditing
Compliance auditing is a multifaceted process designed to evaluate an organization's adherence to specific regulations, standards, policies, and laws relevant to its industry. In the realm of information technology, it encompasses a wide array of aspects, including data security, privacy, and industry-specific mandates like HIPAA, GDPR, and PCI DSS.
The Significance of Compliance Auditing
Data Security and Protection: Data breaches and cyberattacks are ever-looming threats. Compliance auditing ensures that robust security measures are in place to protect sensitive data from unauthorized access, breaches, and leaks.
Legal Adherence: Non-compliance with industry-specific regulations can result in severe financial penalties, legal repercussions, and damage to a company's reputation. Compliance auditing helps identify areas of non-compliance and offers guidance for rectification.
Reputation Management: A company's reputation is one of its most valuable assets. Compliance auditing fosters trust among stakeholders by demonstrating a commitment to data security and privacy, thereby safeguarding the organization's reputation.
The Compliance Auditing Process
Assessment and Analysis: The process begins with a comprehensive assessment of an organization's IT systems, data handling processes, and security protocols. Auditors scrutinize existing policies, procedures, and controls to identify areas that require attention.
Gap Identification: Once the assessment is complete, auditors pinpoint gaps and vulnerabilities that could lead to non-compliance. This includes evaluating data protection measures, access controls, and documentation processes.
Recommendations and Remediation: Auditors provide recommendations for enhancing compliance, such as implementing stronger data encryption, access management, and data retention policies. Organizations then undertake remediation efforts to address these recommendations.
Documentation and Reporting: Throughout the auditing process, meticulous documentation is maintained. A final audit report is generated, summarizing findings, areas of compliance, and any corrective actions taken. This report is vital for demonstrating compliance to regulatory authorities.
Industry-Specific Compliance Auditing
Different industries have unique compliance requirements. Here are a few notable examples:
Healthcare (HIPAA): Compliance auditing in the healthcare sector focuses on protecting patient data. It ensures that electronic health records (EHRs) are secure, accessible only to authorized personnel, and meet HIPAA standards.
Finance (PCI DSS): Payment Card Industry Data Security Standard (PCI DSS) compliance auditing is crucial for businesses handling credit card data. It verifies that sensitive payment information is adequately protected.
Global Data Protection (GDPR): GDPR compliance auditing is essential for organizations handling the personal data of European Union citizens. It ensures that data subjects' rights are respected, and data is processed transparently and securely.
Partnered Solutions IT: Your Compliance Auditing Partner
Navigating the complex landscape of compliance auditing requires expertise, diligence, and a commitment to data security and legal adherence. Partnered Solutions IT is your trusted partner in this journey. With a team of seasoned professionals well-versed in IT-specific laws, policies, and standards, we offer comprehensive compliance auditing services tailored to your business needs.
Our meticulous audit process covers every facet of your IT infrastructure, identifying vulnerabilities, gaps, and areas for improvement. We not only point out compliance issues but also provide a clear roadmap for enhancement. With Partnered Solutions IT by your side, you can rest assured that your data is secure, your compliance assured, and your business protected from the ever-present risks of the digital age.
Compliance auditing is not merely a regulatory checkbox; it is a proactive strategy for protecting your business data and reputation. Embracing compliance auditing as an integral part of your business operations is a testament to your commitment to data security, privacy, and legal adherence in today's data-driven world. Partner with Partnered Solutions IT to embark on this compliance journey, ensuring your business stands strong in the face of evolving IT challenges.