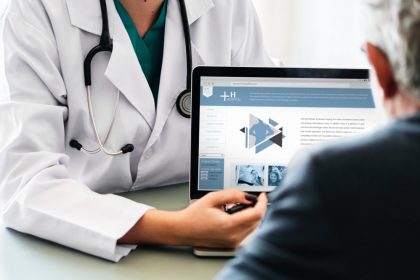 In the digital age, cybersecurity is paramount for businesses, particularly in sensitive industries like healthcare. Understanding HIPAA compliance and its role in safeguarding sensitive patient data is crucial. In this SEO-focused blog, we will explore the importance of HIPAA compliance in cybersecurity and provide insights on how businesses can navigate the complex landscape to protect their data and ensure regulatory compliance.
How do I choose an IT company for my business?
When selecting an IT company, finding a partner well-versed in HIPAA compliance and cybersecurity is essential. Look for providers with extensive experience in the healthcare industry and a thorough understanding of HIPAA regulations. Consider their track record in implementing robust security measures, conducting risk assessments, and developing comprehensive data protection strategies.
What to look for in an IT support company?
Certain qualities become particularly important in the context of HIPAA compliance and cybersecurity. Ensure the IT support company has expertise in implementing strong access controls, encryption methods, and secure data storage solutions. Look for providers who offer ongoing monitoring, vulnerability assessments, and incident response capabilities to address potential cybersecurity threats promptly.

Why do I need an IT company?
Partnering with an IT company specializing in HIPAA compliance and cybersecurity, like Partnered Solutions IT, is vital to protect sensitive patient data and maintaining regulatory compliance. They can help you establish and maintain robust security protocols, implement secure remote access solutions, and conduct regular security audits. With their expertise, you can mitigate the risk of data breaches, safeguard patient confidentiality, and avoid costly penalties.

What is HIPAA compliance in cybersecurity?
HIPAA compliance refers to adhering to the regulations set forth by the Health Insurance Portability and Accountability Act (HIPAA) to protect the privacy and security of patient health information. In the context of cybersecurity, it involves implementing measures to safeguard electronic protected health information (ePHI) from unauthorized access, breaches, and cyber threats. This includes implementing strong access controls, encryption, network security, employee training, and disaster recovery plans.
In an increasingly interconnected world, businesses in the healthcare industry must prioritize HIPAA compliance and cybersecurity to protect sensitive patient information. Companies can establish robust security measures, mitigate risks, and ensure regulatory compliance by partnering with a reputable IT support company well-versed in HIPAA regulations and cybersecurity best practices. Whether you're seeking assistance with HIPAA compliance, data security, or cybersecurity strategy, choosing a trusted partner like Partnered Solutions IT can provide the expertise and guidance needed to navigate the complex landscape of HIPAA compliance in cybersecurity.