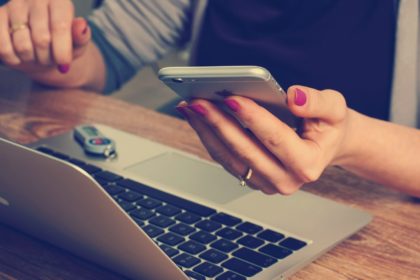 Last month, Equifax, one of the three main credit bureaus, announced that it had been hacked between May and July of this year. As a result, personal information — including names, addresses, and social security numbers — was compromised for 143 million Americans — that's nearly half of the U.S. adult population.
Unlike other large hacks that have occurred in recent years, this one is different as an enormous amount of social security numbers were compromised. Unlike when credit card numbers are stolen, the hack of social security numbers presents more and bigger problems for those affected. That's because with most credit cards, holders aren't liable for fraudulent charges, and it's usually pretty straightforward and routine to report them and get a refund.
However for social security numbers, it's extremely difficult to get a new one, and criminals may wait years before trying to use them to open fraudulent lines of credit or steal your identity. Whether or not you know for certain that your social security number was compromised, here are 4 things you should do to protect yourself moving forward.
1. Get a Free Copy of Your Credit Report
Everyone can get a free copy of their credit report from each of the big three credit bureaus each year for free. Simply go to annualcreditreport.com and follow the instructions. Since you get one free report annually from each of the big three credit bureaus, you may want to space out your free reports to cover more of the year rather than get all three at once.
2. Consider Putting a Freeze on Your Lines of Credit
The only surefire way to make sure that criminals can't mess with your credit is to put a freeze on your credit lines with each of the major credit companies. This is an ideal move for those who don't foresee the need to open up new lines of credit in the near future. If you are in the market for a new home, a new car, or are about to take out a new loan, a freeze may not be ideal.
The other downside is that you can't freeze your credit for free (at least not yet). Fees tend to range between $5 and $15 depending on various factors, and there are fees for both freezing and unfreezing your credit. Following public pressure, Equifax is allowing consumers to freeze their credit for free, provided they do so by November 21st.
3. File Your Taxes ASAP
With the information stolen from Equifax, criminals could attempt to file fraudulent returns and get your tax refunds. That's why you should strive to have all of your tax-related documents sorted and ready to go, so you can file your taxes as early in the tax season as possible. For more actions you can take to protect yourself from tax-related identity theft, check out this article from CNBC.
4. Get in the Habit of Being Vigilant
The scariest and most frustrating part of this hack is that you might not be affected by it for years. If your social security number has been taken, criminals and other malicious entities may wait a long time before trying to do anything with it. That's why everyone needs to understand that vigilance is going to be key in the coming years. Don't let yourself become complacent and get in the habit of checking your credit reports every couple of months to make sure there isn't anything fishy going on.
If you believe that you are the victim of identity theft, check out the Federal Trade Commission's recovery plan following identity theft.