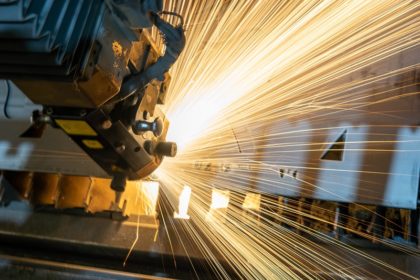 In today's technology-driven world, IT security is a paramount concern for companies across various industries. However, manufacturers face unique IT security challenges that demand specialized solutions. Partnered Solutions IT is dedicated to addressing these specific challenges and enhancing cybersecurity measures for manufacturing companies. With extensive expertise and notable partnerships, they streamline IT security in ways that empower manufacturers to focus on production and innovation.
The Unique IT Security Challenges in Manufacturing
Manufacturing companies operate in a complex environment where intellectual property, supply chain security, and production disruption are constant concerns. Protecting sensitive data proprietary processes and maintaining the uninterrupted production flow is vital. In a manufacturing setting, even minor cybersecurity breaches can have significant ramifications, from costly downtime to reputation damage.
The Role of IT Security in Manufacturing
The pivotal role of IT security in the manufacturing sector cannot be overstated. A robust cybersecurity framework safeguards sensitive data, intellectual property, and production processes. It prevents financial losses and protects a company's reputation. Manufacturers that prioritize IT security not only ensure compliance with industry regulations but also demonstrate a commitment to their customers' trust.
Streamlining IT Security with Partnered Solutions IT
Partnered Solutions IT has established itself as an authority in IT security and compliance. Recognizing the unique needs of manufacturing companies, they offer tailored solutions to address specific security challenges. These services streamline and enhance IT security measures while ensuring compliance with industry-specific regulations.
Benefits of Enhanced IT Security
The advantages of an enhanced IT security strategy extend beyond risk reduction. Manufacturers who proactively invest in cybersecurity often find their operations becoming more efficient, cost-effective, and productive. By minimizing the risk of cyber threats, they can focus on innovation and growth. Partnered Solutions IT helps manufacturers experience these benefits through their comprehensive cybersecurity services.
Procuring Network Hardware: Partnered Solutions IT's Expertise
Partnered Solutions IT's extensive partnerships play a significant role in streamlining IT security for manufacturers. As a Lenovo PC partner, Microsoft Certified Partner, Cisco Distribution partner, Intel Technology Gold partner, and Solution Pro, they offer a diverse range of network hardware solutions. These partnerships ensure that manufacturers can access top-quality network hardware that supports their cybersecurity needs.
Network hardware is a critical component in enhancing overall IT security and performance for manufacturers. By partnering with experts like Partnered Solutions IT, manufacturers can procure the most suitable network hardware tailored to their specific requirements—this level of customization results in improved security, reliability, and productivity.
In manufacturing, IT security is a multifaceted challenge that requires specialized attention. Partnered Solutions IT is dedicated to helping manufacturers streamline their cybersecurity measures and leverage their expertise to achieve optimal IT security. With the support of reputable partnerships, such as Lenovo, Microsoft, Cisco, Intel, and more, Partnered Solutions IT can deliver top-quality network hardware to reinforce manufacturers' IT security strategies. In doing so, manufacturers can focus on what they do best: producing innovative products and driving industry growth.
Manufacturers looking to enhance their IT security and network hardware procurement can confidently turn to Partnered Solutions IT. By collaborating with these experts, they can navigate the complex landscape of IT security in manufacturing while reaping the benefits of a proactive and streamlined approach.