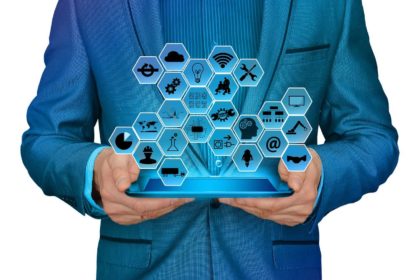 If you run a small business, you understand how difficult it is to make sure that all of your bases are covered. Often, small business owners must make tough decisions based on the resources they have available to them. This is often the case when it comes to building, optimizing, supporting, and defending your network and IT infrastructure.
Whether due to budget constraints or a false sense of security, many small businesses think they can't afford or don't need IT support. However, this isn't the case. Every small business will run into issues at some point in time, and it's important to have experts there to help you when that happens. That's where Managed Service Providers like Partnered Solutions IT come in. We provide support when you need it and proactively work to address problems before they cause problems, and we are much less expensive than hiring and paying your own internal IT staff.
Here are 5 ways that a Managed Service Provider (MSP) can help your business succeed.
1. Save Money
There are no two ways about it; an IT MSP provides all of the same benefits of an internal IT department but at a fraction of the cost. At Partnered Solutions IT, we have many different plans, so you can find one that perfectly suits your needs and budget. From our least expensive break and fix plans to our fully-managed 24/7 support, every business can find a package perfectly tailored to them.
2. Get Access to Expertise and Keep Up to Date with Industry Standards
The IT professionals at Partnered Solutions IT are just that: IT professionals. We work every day in this field and are always staying on top of industry standards and best practices. When you hire us as your MSP, you get access to our combined collective expertise. We've handled a lot of different problems and crises over the years, and you will be able to benefit from everything we have learned over that course of time.
3. Stay on Top of Updates and Backups
For small businesses that can't afford a full-time IT employee, the task of tracking and installing updates and performing regular backups might fall to someone else, if anyone takes care of these vitally important tasks at all. With the help of an MSP, you can rest assured that your updates are being installed and your backups are being performed on a regular basis.
4. Free Up Your Employees to Focus on Revenue Generating Tasks
Hiring a Managed Service Provider doesn't necessarily mean replacing your internal staff if you already have some. An MSP can free up your internal IT staff and create new advantages for your business. Let a managed service provider maintain your network, and your internal staff can focus on more high-level issues.
5. Get Peace of Mind
The value of knowing that you aren't on your own should an IT failure strike cannot be overstated. The fact of the matter is that technology is not perfect. Issues do come up, and you want to be sure that they don't cause downtime, and if they do, you want to know that you have experts working with you who will quickly find and address the root of the problem.
When you go with one of our fully-managed packages, we actively work to monitor your network and address issues before they cause any major problems. That's a level of assurance you just can get if you are on your own.
Do you still have questions? We would love to answer them.
Contact us today or give us a call at 541-255-4980