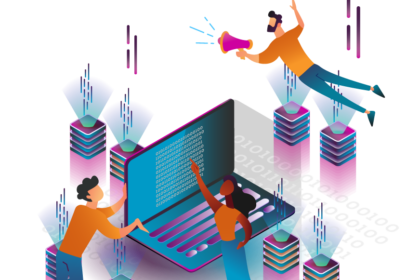 In today's interconnected digital world, the importance of robust cybersecurity practices cannot be overstated. Businesses of all sizes are increasingly becoming targets of cyberattacks, and Eugene, with its growing economy, is no exception. As the backbone of local enterprises, Partnered Solutions IT is committed to helping Eugene businesses navigate the complex landscape of cybersecurity. In this blog, we'll explore five essential cybersecurity practices that every business should implement to safeguard their sensitive data and operations.
1. Multi-Factor Authentication (MFA):
Implementing multi-factor authentication is like adding an extra layer of security to your digital fortress. MFA requires users to provide two or more forms of identification before gaining access to a system. This significantly reduces the risk of unauthorized access, even if passwords are compromised. Our experts at Partnered Solutions IT can guide you through the setup and configuration of MFA, ensuring your business accounts are safeguarded from potential breaches.
2. Regular Software Updates:
Outdated software can be a gateway for cybercriminals to exploit vulnerabilities. Regularly updating operating systems, applications, and plugins is a critical practice in maintaining a secure digital environment. Partnered Solutions IT specializes in patch management, ensuring that your software is up-to-date and resilient against emerging threats.
3. Employee Training and Awareness:
Human error remains one of the leading causes of security breaches. Providing comprehensive cybersecurity training to your employees is paramount. Partnered Solutions IT offers tailored training sessions that educate your staff about the latest threats, phishing scams, and best practices for maintaining security. A well-informed team is your first line of defense against cyber threats.
4. Secure Data Backup:
Data loss can be catastrophic for any business. Implementing regular, automated data backups ensures that your critical information is protected even in the event of a cyberattack or hardware failure. Partnered Solutions IT can help you set up secure backup solutions that allow for quick data recovery, minimizing downtime and disruption.
5. Incident Response Plan:
Preparation is key when it comes to cybersecurity. Having a well-defined incident response plan in place enables your business to swiftly and effectively respond to security breaches. Partnered Solutions IT can assist in creating a customized incident response plan that outlines roles, responsibilities, and procedures, allowing you to mitigate the impact of any security incident.
In the unpredictable realm of cybersecurity, having an incident response plan is akin to having a fire escape plan in a building. Just as you wouldn't wait for a fire to break out before figuring out the exits, you shouldn't wait for a cyberattack to strike before knowing how to respond effectively.
Partnered Solutions IT's incident response plan is a comprehensive strategy tailored to your business's unique structure and potential threats. It identifies potential risks, outlines the steps to take in case of an attack, and designates roles and responsibilities. This plan ensures that every member of your team knows what to do when the unexpected occurs.
Key elements of our incident response plan include:
Identification and Assessment: Recognizing a security incident is the first step. Our plan helps your team quickly identify the nature and scope of the breach to determine its severity and potential impact.
Containment: Once the incident is identified, our plan guides you through containing the threat to prevent further damage. This might involve isolating affected systems or networks to stop the spread of the attack.
Eradication and Recovery: After containment, our experts work to eliminate the threat and restore affected systems to their pre-attack state. This phase involves removing malware, repairing vulnerabilities, and ensuring systems are secure.
Communication: Clear communication is crucial during a security incident. Our plan outlines how to communicate internally and externally, including notifying clients, partners, and regulatory authorities if necessary.
Post-Incident Analysis: After the incident is resolved, a thorough analysis is conducted to understand what happened, why it happened, and how to prevent similar incidents in the future.
In a digital landscape fraught with cyber threats, Partnered Solutions IT stands as Eugene's local expert in cybersecurity. By implementing these five essential cybersecurity practices, your business can build a robust defense against potential threats and ensure the safety of your sensitive data and operations. Partnered Solutions IT is not just a provider of IT security services; they are your partner in safeguarding your digital assets, reputation, and future growth. Contact us today to fortify your cybersecurity strategy and navigate the ever-evolving world of digital threats.