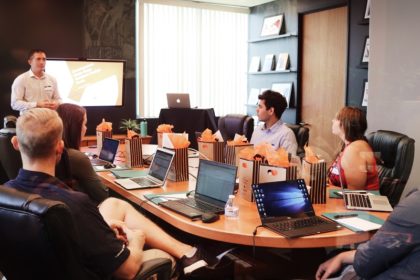 In today's fast-paced digital landscape, businesses rely more than ever on their IT infrastructure to drive growth, enhance efficiency, and stay competitive. The relentless evolution of technology continually presents new opportunities and challenges. To harness the full potential of their IT investments, businesses must adopt a forward-thinking approach—a 5-year IT upgrade roadmap.
The Benefits of Long-Term IT Planning
While short-term IT fixes can address immediate issues, they rarely serve as sustainable solutions. This is where the value of long-term IT planning becomes evident. A well-structured IT strategy not only ensures that businesses remain adaptable to evolving technology but also empowers them to proactively shape their technological future. Furthermore, it aligns the IT goals with broader business objectives, making IT an enabler of growth rather than a mere operational necessity.
Building Your 5-Year IT Upgrade Roadmap
Creating a comprehensive 5-year IT upgrade roadmap requires careful consideration and a systematic approach. Begin with a thorough assessment of your current IT infrastructure to identify strengths and weaknesses. This forms the foundation upon which you can build a roadmap tailored to your specific needs. Aligning IT goals with broader business objectives is essential to ensure that every technology investment serves a purpose beyond just keeping up with the latest trends.
Key Considerations for IT Roadmap Development
While developing your IT roadmap, several key considerations will shape its success. Adequate budgeting and resource allocation are crucial, ensuring that you have the financial means to implement your plan effectively. Technology selection is another vital decision; it should align with your long-term goals and allow for scalability, so your infrastructure can grow alongside your business. Additionally, robust security measures and compliance adherence are non-negotiable aspects, safeguarding your operations and data in an increasingly digital world.
Partnered Solutions IT: Your Trusted IT Upgrade Partner
Partnered Solutions IT stands as your trusted IT upgrade partner, dedicated to helping businesses thrive in an ever-evolving digital landscape. With a wealth of expertise and a commitment to IT infrastructure planning, we're equipped to guide you through the intricacies of long-term IT strategy. What sets us apart is our invaluable partnerships and certifications, including being a Lenovo PC Partner, Microsoft Certified Partner, Cisco collaborator, Intel Partner Solution Pro, and N-Able certified partner.
These partnerships enable us to offer you the most advanced and effective IT solutions. We leverage our industry connections to provide you with quality technology and superior support. As your partner in IT excellence, we encourage you to reach out and discover how we can help you craft a personalized IT upgrade plan. Together, we'll utilize these robust partnerships to drive your business's success, ensuring that your IT infrastructure aligns seamlessly with your long-term goals.