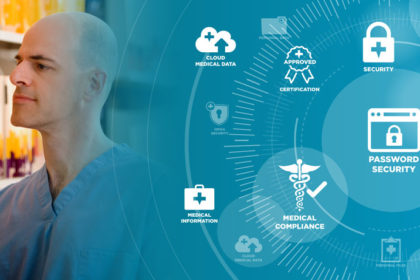 Ensuring HIPAA compliance and maintaining robust IT security is paramount for medical offices in today's digital landscape. Partnered Solutions IT, a reputable IT security organization based in Eugene, Oregon, specializes in providing tailored services to medical offices, strongly emphasizing local expertise and on-site support. In this blog, we will delve into the significance of local on-site IT solutions and how Partnered Solutions IT distinguishes itself from Value Added Resellers (VARs) in meeting the unique needs of medical offices.
The Significance of Local Presence:
Partnered Solutions IT understands the value of being local. Our physical presence in the community offers immediate, on-site support when technical issues arise. This proximity allows for quick response times, personalized attention, and a deep understanding of the local healthcare landscape.
24/7 On-Site Support:
Medical offices operate around the clock, and downtime can have severe consequences. Partnered Solutions IT stands out by providing 24/7 on-site support and promptly addressing any IT issues. In addition, our team of dedicated experts is readily available to resolve technical challenges and minimize disruptions to medical operations.
Tailored IT Solutions for Medical Offices:
At Partnered Solutions IT, we recognize that each medical office has its own distinct requirements and complexities. Our approach is rooted in tailoring IT solutions that align with the specific needs of medical practices, ensuring optimal performance and compliance. We conduct in-depth consultations with our clients, taking the time to understand their workflows, software applications, and data management processes. This enables us to design customized IT infrastructure, implement robust security measures, and integrate seamless systems that empower medical offices to focus on providing exceptional patient care.
Furthermore, our team of skilled IT professionals has extensive experience supporting medical offices. As a result, we are well-versed in the unique challenges that healthcare providers face, such as integrating Electronic Health Record (EHR) systems, managing medical imaging solutions, and ensuring seamless interoperability between various healthcare applications. By leveraging our expertise and staying current with the latest industry trends, we can implement tailored IT solutions that streamline operations, enhance efficiency, and improve patient outcomes.
Local Expertise and Understanding of HIPAA:
Being a local IT security organization in Eugene, Oregon, gives Partnered Solutions IT a distinct advantage. We are deeply rooted in the community, and our team understands the intricacies and specific requirements of medical practices in the area. Our proximity allows us to provide prompt on-site support, resolving IT issues in real-time and minimizing disruption to your operations. We value the importance of face-to-face interactions and maintain strong relationships with our clients, ensuring open lines of communication and a deep understanding of their IT needs.
Moreover, our expertise in HIPAA compliance sets us apart from other IT service providers. We are well-versed in the constantly evolving regulatory landscape and stay abreast of the latest updates and changes in HIPAA requirements. Partnered Solutions IT conducts regular audits and assessments to help medical offices assess their compliance status and identify potential vulnerabilities. Our comprehensive approach encompasses technical aspects, staff training, policy development, and incident response planning. By partnering with us, medical practices can have peace of mind, knowing that their IT infrastructure is protected and they are well-prepared to meet HIPAA obligations.
Personalized Attention and Relationship Building:
Partnered Solutions IT believes in building solid relationships with its clients. Their local presence enables face-to-face interactions, fostering a sense of trust and collaboration. With a dedicated account manager and a team of IT professionals who truly understand the medical office environment, Partnered Solutions IT delivers personalized attention and a high level of customer service.
Partnered Solutions IT's commitment to tailoring IT solutions for medical offices and our local expertise in Eugene, Oregon, position us as the ideal partner for achieving HIPAA compliance and safeguarding sensitive patient data. We understand medical practices' unique challenges and offer unparalleled support, including prompt on-site assistance and in-depth knowledge of HIPAA requirements. By entrusting your IT security to Partnered Solutions IT, you can focus on delivering exceptional patient care while having confidence in the security and compliance of your digital infrastructure. Contact us today to learn how we can assist your medical office in meeting the highest standards of IT security and HIPAA compliance.