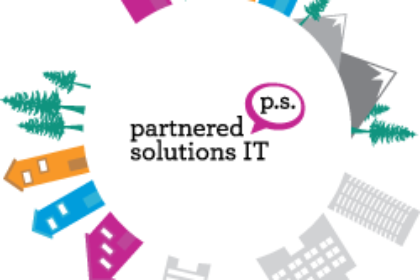 In today's technology-driven world, reliable and efficient IT support is a critical aspect of running a successful medical practice. As medical offices increasingly rely on digital infrastructure and patient data management, choosing the right IT support model becomes paramount. Two primary options for IT support stand out: local IT support and value-added resellers (VARs). While both offer technical assistance, the key differentiator lies in their approach and level of involvement. In this article, we will explore the advantages of boots-on-the-ground local IT support over value-added resellers and shed light on why personal touch matters for medical practices.
Understanding Local IT Support: Personalized and Proactive Care
Local IT support companies like Partnered Solutions IT prioritize building strong relationships with their clients, especially within their immediate community. They are the "go-to" IT experts, offering in-person assistance, immediate problem-solving, and personalized care tailored to the unique needs of each medical practice they serve. The local IT team becomes an extension of the medical office staff, deeply invested in its success and dedicated to ensuring a smooth and secure IT environment.
With boots-on-the-ground support, medical offices experience faster response times, reducing downtime in critical situations. The local IT team can quickly address issues, whether remotely or on-site, minimizing disruptions to patient care. Additionally, local IT support fosters proactive IT maintenance and continuous monitoring, preventing potential problems before they escalate. This level of personalized care ensures that medical practices can focus on patient well-being while leaving IT worries in capable hands.
The Value Added Reseller Model: Limited Personalization and Delayed Support
On the other hand, value-added resellers (VARs) are typically larger, multi-location companies offering IT products and services to a wide range of businesses, including medical offices. While VARs may provide an array of solutions, they often lack the intimate, hands-on approach that local IT support brings. The VAR model may result in generic solutions that may not fully address the specific requirements of medical practices.
VARs' support may also be more remote-focused, leading to longer response times and delays in resolving critical issues. The lack of local presence means that on-site support may be challenging to obtain, prolonging the time it takes to troubleshoot and fix IT-related problems. Furthermore, the impersonal nature of VAR support may lead to less personalized service and a more transactional relationship, where the medical practice becomes just one of many clients.
Specialized Knowledge of HIPAA Compliance and Medical IT Requirements
Medical offices have unique IT needs, particularly regarding HIPAA compliance and patient data security. Local IT support companies specializing in serving medical practices, such as Partnered Solutions IT, have extensive knowledge and experience in navigating the complexities of HIPAA regulations and ensuring compliance.
The boots-on-the-ground approach enables local IT teams to conduct in-depth assessments and implement customized solutions that align with HIPAA standards. They provide thorough staff training on best practices for handling sensitive patient data, reducing the risk of data breaches and potential compliance violations. This specialized knowledge and attention to detail make a significant difference in safeguarding patient privacy and protecting the medical office from legal and reputational risks.
Accessibility and Enhanced Communication
The ability to meet face-to-face and build meaningful relationships is a unique advantage of local IT support. Medical practice staff can discuss their IT needs directly with the local team, fostering clear communication and a deep understanding of the practice's goals and challenges. This open line of communication ensures that the IT solutions provided align with the practice's long-term objectives.
Furthermore, local IT support is more accessible and readily available for on-site visits whenever necessary. Whether it's providing training to staff or conducting routine system checks, the local IT team can be physically present, strengthening the partnership between the medical practice and their IT support provider.
Tailored IT Solutions for Scalability
As medical practices grow and evolve, so do their IT needs. Local IT support teams are adept at crafting flexible and scalable solutions that adapt to the practice's changing requirements. They work hand-in-hand with the practice's stakeholders to understand their future plans and align their IT infrastructure accordingly.
On the other hand, VARs may offer pre-packaged solutions that may not cater specifically to the medical practice's long-term objectives. This lack of customization may result in inefficiencies, requiring costly adjustments down the road.
In the realm of IT support for medical practices, the benefits of local IT support, with its boots-on-the-ground approach, cannot be overstated. The personalized care, specialized knowledge of HIPAA compliance, enhanced communication, and tailored solutions for scalability make local IT support the ideal choice for medical offices seeking reliable, proactive, and efficient IT services. Partnered Solutions IT exemplifies this local IT support model, offering medical practices in Oregon the peace of mind that comes with knowing their IT needs are in the hands of trusted and dedicated partners. As the healthcare landscape continues to evolve, a strong partnership with local IT support is an investment that pays invaluable dividends in the success and growth of medical practices.