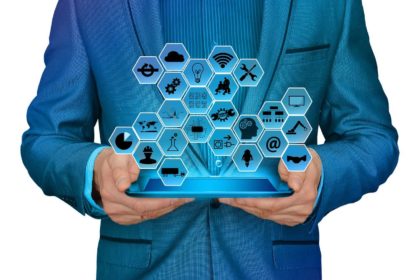 In today's fast-paced healthcare industry, medical offices face increasing demands for real-time data processing, seamless connectivity, and enhanced efficiency. As patient care becomes increasingly reliant on technology, future-proofing medical offices become a top priority. Edge computing emerges as a transformative solution, offering the potential to revolutionize the way medical data is processed, stored, and utilized. In this article, we explore the concept of edge computing and its applications in healthcare, demonstrating how this cutting-edge technology can empower medical offices to achieve new levels of efficiency, reliability, and patient-centric care.
Understanding Edge Computing: The Power of Decentralized Processing
Edge computing represents a paradigm shift in data processing by bringing computation and data storage closer to the source of data generation. Unlike traditional cloud computing, where data is sent to a centralized data center for processing, edge computing processes data locally, at the "edge" of the network. This decentralized approach significantly reduces latency, as data is processed near the point of collection, leading to faster response times and real-time insights.
For medical offices, this means that critical patient data can be analyzed and acted upon instantly, enabling more rapid diagnoses, personalized treatment plans, and timely interventions. Whether it's remote patient monitoring devices, wearable health trackers, or real-time video consultations, edge computing ensures that medical data is processed with unparalleled speed and accuracy.
Enhancing Efficiency in Medical Data Management
Efficient management and storage of medical data are essential for seamless patient care and regulatory compliance. Edge computing's ability to process data locally minimizes the need to transfer large volumes of sensitive patient information to remote data centers. By keeping data at the edge of the network, medical offices can reduce bandwidth consumption and ensure data privacy and security.
Furthermore, edge computing allows medical offices to leverage distributed data storage and analytics capabilities. This means that medical data can be processed and analyzed within each medical office location, without relying solely on a centralized server. The result is enhanced data redundancy, improved fault tolerance, and increased overall system reliability. In the event of network disruptions or downtime, medical offices can continue to access critical patient information and provide uninterrupted care.
Seamless Integration with Internet of Things (IoT) Devices
The Internet of Things (IoT) has become an integral part of modern healthcare, with a wide array of connected medical devices continually generating patient data. Edge computing provides the ideal infrastructure to support the rapid growth of IoT in medical offices. By processing data locally, edge computing minimizes the strain on the network and cloud resources, making it easier to manage and harness the potential of IoT devices.
For example, medical offices can deploy IoT-enabled devices such as smart medical equipment, wearables, and patient monitoring devices with edge computing capabilities. These devices can process and analyze data on the spot, reducing the need for continuous data transmission to a central cloud server. This seamless integration with IoT devices not only enhances efficiency but also enables medical offices to make data-driven decisions in real-time, leading to improved patient outcomes and experiences.
Augmented Reality (AR) and Virtual Reality (VR) Applications in Medical Education
Edge computing's low-latency and high-bandwidth capabilities open the door to innovative applications in medical education. Medical offices can leverage augmented reality (AR) and virtual reality (VR) technologies to facilitate immersive and interactive medical training programs.
Through edge computing, medical offices can deploy AR and VR simulations that allow medical students and professionals to practice complex procedures, explore anatomy, and engage in medical scenarios without the need for a constant internet connection. These applications enhance medical education by providing hands-on experience, promoting knowledge retention, and preparing medical professionals for real-life medical challenges.
Reducing Reliance on Internet Connectivity
In many medical offices, internet connectivity can be a concern, especially in remote or rural areas. Edge computing helps overcome this challenge by enabling offline data processing capabilities. Medical offices can store and process essential data locally, ensuring uninterrupted operations even during internet outages or weak connectivity. This capability is crucial for medical practices that rely heavily on electronic health records (EHRs) and cloud-based applications.
By reducing dependence on internet connectivity, medical offices can deliver continuous patient care, maintain productivity, and avoid potential disruptions that could impact patient safety.
Future-proofing medical offices in the dynamic healthcare landscape requires embracing cutting-edge technologies that empower efficiency, security, and patient-centric care. Edge computing emerges as a transformative solution, enabling medical offices to process and analyze data at the edge of the network, reducing latency and enhancing efficiency. By seamlessly integrating with IoT devices, supporting augmented reality and virtual reality applications, and reducing reliance on internet connectivity, edge computing unlocks a new era of possibilities in medical care.
As medical offices look to enhance their operations and provide superior patient experiences, embracing edge computing is a strategic choice that positions them at the forefront of technological advancement. The ability to process data faster, optimize medical data management, and leverage innovative applications like AR and VR in medical education elevates the standard of care delivered to patients. By adopting edge computing, medical offices future-proof their infrastructure and embark on a journey of unparalleled efficiency, connectivity, and success in the ever-evolving landscape of healthcare.